Top Breweries in Waco, TX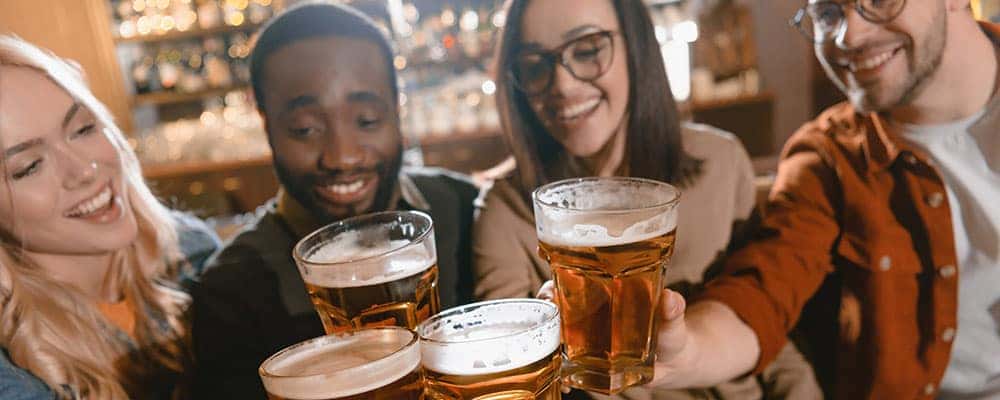 Are you a Lorena or McGregor resident looking to taste the best local beers on offer in the area? At Greg May Honda, we're proud to call ourselves Waco locals. We've compiled a list of our favorite hometown breweries that you might want to check out the next time you're looking for a fun night in town.
Brotherwell Brewing
Born in Waco, Brotherwell Brewing exists to serve the Waco and Central Texas communities with locally crafted beer of the highest quality. If you can;t make it to the brewery itself, keep in mind that lots of local bars are pouring Brotherwell beers. Try out the beer that started it all, The Percy Porter, or the crowd-pleasing Bridge St. Wit. The brewery also hosts weekly social events, so make sure you keep an eye on their social media and events page for details!
Bare Arms Brewing
Bare Arms Brewing founders Keith Collier and Justin Veach are two mechanical engineers who started out home-brewing as a hobby. But that hobby quickly turned into a passion — for the product as well as the process. As their home-brews gained popularity, with friends and craft beer enthusiasts from Waco and Lorena saying they should start a brewery, they rolled up their sleeves and did it. Try their Berliner Weisse, an Weisse ale with a hint of sour cherry!
Waco Ale Company
Waco Ale Company is located in beautiful downtown Waco, and they offer a wide selection of interesting brews with something for every taste. The Pearly Gates pale ale has strong notes of tangy guiva and passion fruit, with a piny finish. Bear Bones is an American Style Pilsner with the bright taste of lime balanced by honey.
Greg May Honda is your Local Expert
After checking out the best Waco brewers be sure to check out the best place for pizza in the area as well as the best antique stores in Waco. And, if you're in the market for a new or used vehicle, we're right in downtown Waco, where you can come check out our full inventory. Contact us or stop by and take a new Honda for a test drive today!
Always drink responsibly and have a designated driver on hand or take advantage of ridesharing services such as Uber or Lyft.